Welcome to Water Sector Trust Fund, Your One Stop for Financing Water and Sanitation Services in Kenya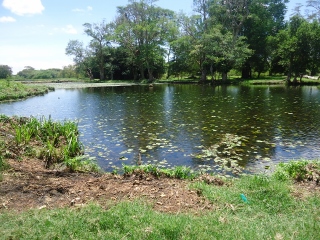 Water Services Trust Fund (WSTF) is a Kenyan State Corporation that was established under the Water Act, 2002, and mandated to finance water and sanitation services for the poor and underserved communities in rural and urban areas.
In the Water Act, 2016, it was renamed
Water Sector Trust Fund
and its mandate expanded to include provision of conditional and unconditional grants to the Counties, and to assist in financing the development of and management of water services in the marginalised and underserved areas, including:
Community level initiatives for the sustainable management of water resources
Development of water services in rural areas considered not to be commercially viable for provision of water services by licensees
Development of water services in the under-served poor urban areas.
> Read More (WSTF Brief)

> Partner with Us

> Contact Us
Highlight

We've Got Stories to Tell...
From a desert safari though Garissa to a WRUA, to the unique and picturesque location of Merti town, to the urban centres of Embu, Nakuru and Kiambu, read our success stories and unique transformative changes that our investment services have brought to the residents, including testimonies such as "
My children can now go to school on time as they no longer spend hours fetching water from rivers and dams. Also they no longer suffer from diarrhoea as the water is now very clean
".
> Explore Our Stories